Links naar Tantra websites of Video's

Uitgebreid Tantra aanbieders selectie tool:
Zowel voor beginners als voor professionals 

Tantra Boeken van Osho over o.a. Saraha:
Tantra: Leven in Vrijheid - Leven in Heelheid 

Satyananda Saraswati Boeken 
Systematic Course in the Ancient Tantric
Techniques of Yoga and Kriya

Bihar School of Tantric Yoga Ashram 

Boek: Tantra Illuminated - Christopher D Wallis

Dharma Bodhi - Een Meester van Hareesh

Adyashanti - Een Meester van Hareesh

Boek: Jewel in the Lotus 

Info over centra van Mantak Chia 

Landgoed Tantra Meditatie Centrum / Resort

Prachtig boek van Geert Kimpen
Rachel of het mysterie van Liefde

Tantra-YoY          

Tantratempel
Zie ook:
Het aanbod van de TantraTempel
Wil je je link ook hier met een tegenlink?
Stuur een e-mail en je ontvangt zo spoedig mogelijk, meestal dezelfde dag, antwoord of een bevestiging van je aanmelding.
Vermeld minimaal de volgende info: 
1. Je voornaam en website  
2. Bij een aanmelding je (mobiel) telefoonnummer 
3. De te plaatsen link - url
4. Waar exact onze link komt te staan

Na goedkeuring wordt je link geplaatst als die naar een integere Tantra site wijst.
Stuur een e-mail naar:   sessies@tantratempel.nl  of bel: 06-15521760
Hartelijk dank voor de aanvraag of aanmelding!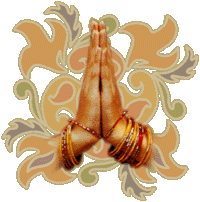 Namasté