Tantra Mini Training - Cursus - Weekend (vrijdagavond t/m zondag)
Een verkorte Tantra training voor iedereen die zich de beginselen van een tantrische levenshouding eigen wil maken. Je ervaart daarbij de verbinding met je innerlijke kern en met het leven. Tantra brengt je overgave, vertrouwen en acceptatie. Deze workshops voor stellen en singles worden in een relaxte sfeer gegeven met veel uitbundigheid. 
De focus ligt op het overdragen van diverse meditatietechnieken, oefeningen om (seksuele) levensenergie te transformeren, omgaan met intimiteit, mantra's, tantrische rituelen en tantrische massage. 
Tantra geeft meer kleur aan het leven en laat je energiek stralen. Tantra heeft een krachtig positief effect op je hele wezen. 
Tantra Mini Training in een Weekend (WE): 
Aanvang vrijdags om 20:00, einde zondag om ca 17:00 uur.

Donatie *
Tantra Mini Training WE € 183,- per weekend / deelnemer of € 329,- per stel. 
Deze workshop is incl maaltijden en dranken en excl. overnachting. 
Overnachting in een gedeelde (shared) slaapruimte is € 27,- per nacht / persoon. 
Overnachting in een eigen kamer is € 79,- per nacht. 
* Voor aantoonbare minima / groepen is korting in overleg mogelijk, bel daarvoor Nirav. 
Aanmelden - Boeken Tantra Mini Training
Heb je een vraag, wil je meer info of wil je een boeking doen?
Stuur een e-mail en je ontvangt zo spoedig mogelijk, meestal dezelfde dag, antwoord of een bevestiging van je boeking.
Vermeld minimaal de volgende info: 
1. Je voornaam en voornaam van je partner als die meedoet 
2. Bij een boeking je (mobiel) telefoonnummer 
3. Wat is je vraag of waarvoor wil je boeken 
4. De data wanneer het plaats vindt  

Stuur de e-mail naar:   sessies@tantratempel.nl  of bel: 06-15521760
Hartelijk dank voor de aanvraag of boeking!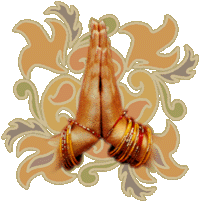 Namasté