TantraTempel Vraag Info - Aanmelden Boeking
Heb je een vraag, wil je meer info of wil je een boeking doen?
Stuur een e-mail en je ontvangt zo spoedig mogelijk, meestal dezelfde dag, antwoord of een bevestiging van je boeking.
Vermeld minimaal de volgende info:
1. Je voornaam en voornaam van je partner als die meedoet
2. Bij een boeking je (mobiel) telefoonnummer
3. Wat is je vraag of waarvoor wil je boeken
4. De datum wanneer het plaats vindt of
5. Bij een sessie de gewenste datum, eventueel meerdere keuzedata, en
6. De aanvangstijd van de gewenste sessie en
7. De tijdsduur van een gewenste sessie

Stuur een e-mail naar: sessies@tantratempel.nl of bel: 06-15521760
Hartelijk dank voor de aanvraag of boeking!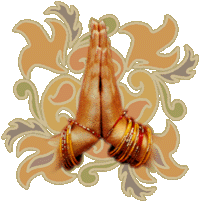 Namasté - Groet het Goddelijke in je - Groet de Buddha in je